CATALYSTS' TOWN HALL SERIES (on Zoom)
Our Homes and Cities are Under Attack
Hosted by Susan Kirsch, Director, Catalysts for Local Control
Town Hall #4
What WE Can Do to Stop the Attack
Town Hall Team
Across the state, individuals and groups are challenging land grab legislation marketed as providing affordable housing, but actually benefiting the vulture capitalists who orchestrated the housing crash of 2008. Learn about the big and small ways everyone can participate in writing letters, making calls, testifying, writing and hosting events to keep democracy strong.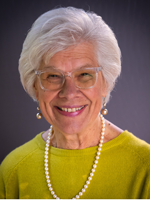 Susan Kirsch
Founder, Catalysts
for Local Control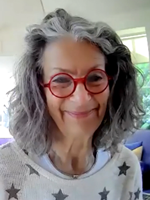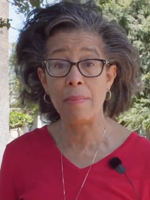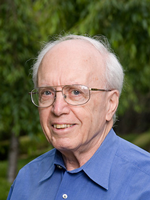 Maurice Green
Palo Altans
for Sensible Zoning
In this final Town Hall session we're addressing the question, "What Can We Do to Stop The Attack?" 
Maria Kalban, founder of United Neighbors is one of our speakers along with Lynetta McElroy (see her outstanding video below), Maurice Green, founding member of PASZ, and Catalysts founder, Susan Kirsch. We are inviting other community leaders who have been Partners in the series to say a few words.
In earlier Town Halls we looked at water, RHNA, and CEQA and tied those themes back to bills like SB-9 and SB-10.   You can find recordings of these sessions on our website.
Actions WE Can Take:
Get Your Assembly Rep To A Community Conversation
as recommended by Sharon Byrne (PowerPoint presentation is available)
1. The job: Block the bad bills, pass the good ones.
Legislators are under HUGE pressure from Senate leadership and special interest groups.
YOUR power: Keep them in office. Or not…
Get them to come to you, via a Townhall
Plenty of free parking on Zoom, no commuting.
Hearing from their voters gives them air cover against pressure from Sacramento forces.
2. What you'll need:
Zoom account that can handle at least 100 attendees.
A confirmed date with your legislator for a 1 hour Townhall or Community Conversation.
Someone to present on the bills.
A way for your audience to ask questions and participate. Make sure they ID their neighborhood.
Also useful:

Neighborhood / HOA networks to generate attendance.
Press release and media coverage
Facebook live streaming
Polls
Twitter posts quoting your legislator, tagged with @Assemblymember and #Bill.
Nextdoor posts.

The goal: Get them to agree to vote with YOU, their community!
3. To fully flex your power, use EVERY tool:
Share your townhall recording across neighborhood networks, social media
Use Townhall registration to create email network to mobilize attendees.
Didn't go well? Insist on more meetings with your legislator and neighbors to keep applying pressure.
Op Eds and Letters to the Editor

Often THE most read sections of a newspaper.
Papers need content, lack budget.

Press conferences and interviews with TV and radio stations.
Submit letters through the legislative portal.
Attend the committee hearings to state your community's position for the record.
Tag your representative and the governor on Twitter, Facebook posts.
Tell your friends who live elsewhere in the state to do the same thing: get to their rep!
Join the statewide team. We have a lot of work to do…