COMMUNITY CATALYSTS is a statewide grassroots network of current and former elected officials, community volunteer leaders and constituents.
To educate, engage, and empower constituents to participate in local, regional and state housing policy decisions that preserve the American dream of home ownership and the local control of zoning and land use decisions.
Lobby Days – October 2023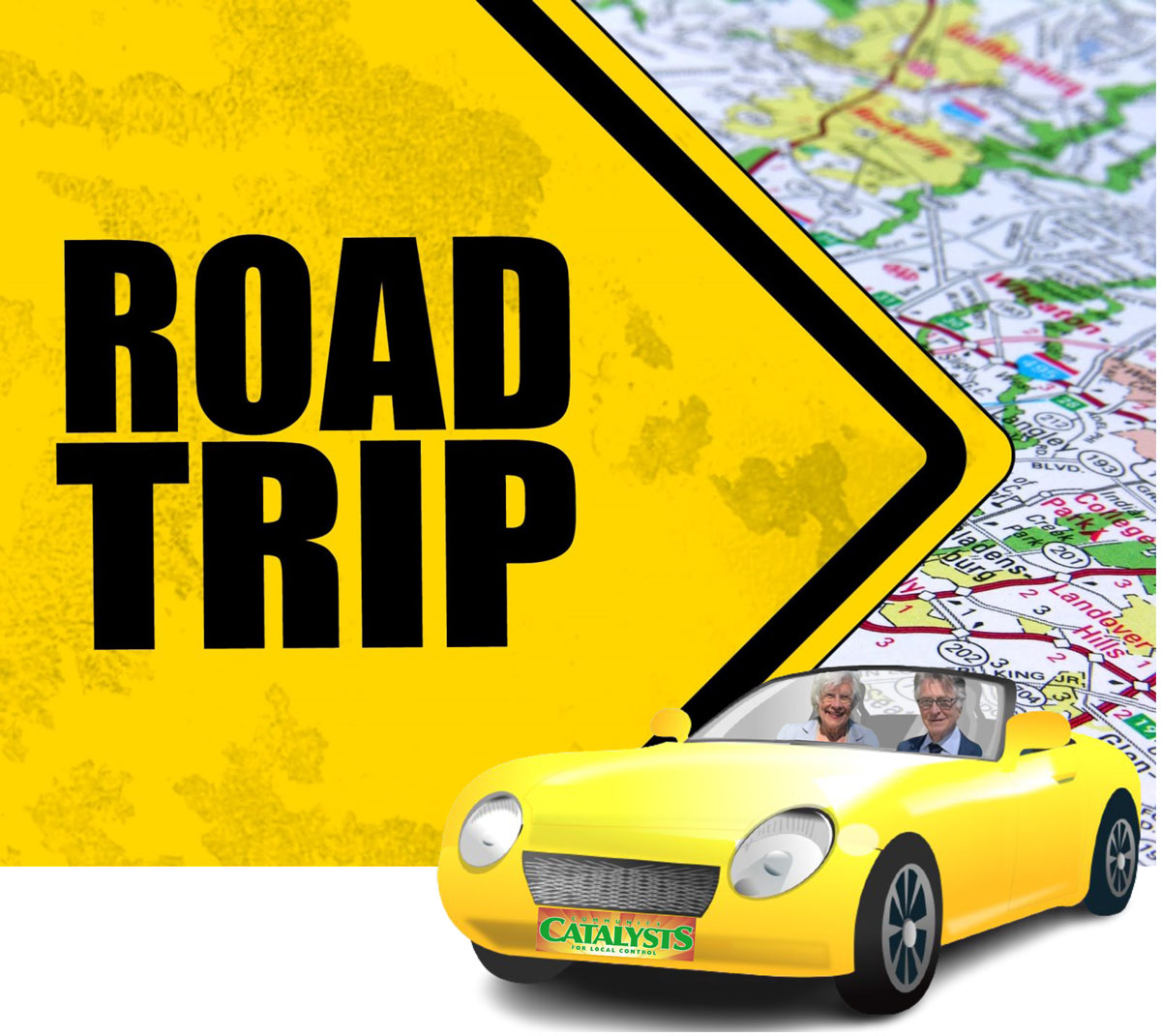 Susan and Leon are on the road
to recruit Lobby Day Participants
In-District meetings, October 16-20, 2023.
Each team will select their own best day.
These In-District meetings will match constituents like you with your Senator and/or Assemblymember who serve on either a Housing Committee or the Audit Committee.
YOU are invited to join us as a Participant.
Please fill out the registration form and return it to us
NO LATER THAN TUESDAY, OCTOBER 2, 2023.
We will be reviewing team updates on the upcoming Catalysts Calls.
Thank you for all you do for the benefit of your community through your involvement with Catalysts. We'd welcome you being part of the fall Catalysts' Lobby Days Team.